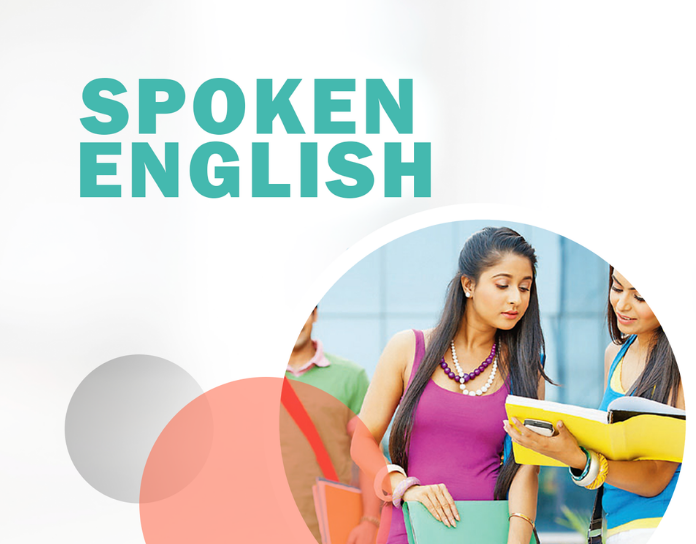 Trong phần này chúng ta học phát âm tổ hợp phụ âm (consonant cluster). Đọc những từ trong khung hai lần. Đọc đoạn đọc thoại ba lần.
Bl

bless

blameless

blood

black

blue

Pl

plenty

playing

explosion

expletive

please

Br

brother

brought

bridge

brawling

broken

Pr

approximately

priceless

proud

appreciate

inappropriate
My brother, bless his heart, has brought me plenty of trouble. Last night they were playing bridge when, at approximately midnight, I heard an explosion. I came in and saw them brawling, hurling expletives at each other-and on the floor, a priceless vase broken. He was standing there proud and blameless, a little blood on his lip. I told him, "Please listen to me. I don't appreciate such inappropriate behavior". Today his eye is black and blue.
tr

tried

treat

trunk

train

trip

dr

driving

dresses

draw

drop

dreams

tw

twice

twins

twist

twelve

twinkle
Twice I've tried driving to the cottage, but the twins get restless and twist in their seats. It's a treat to just back my dresses in a trunk and take the train. The trip takes twelve hours. I can sit and draw and watch the stars twinkle, and then drop off to sleep and have sweet dreams.
gl

glad

glowing

glazing

glued

glass

er

group

greet

grounds

green

grasp

kl

classes

climbs

clear

clean

clay

kr

Chrisimas

crew

crest

crafts

crown

kw

quickly

quiet

quoting

quite

queen's
At Christmas, classes are over, and our group is glad to assemble quickly. We spend quiet nights around a glowing fire quoting poets. We greet the day, and our crew climbs to the crest of the hill. We search the grounds for a green fir tree. The sky is clear and the air clean. In the afternoon, there are crafts, like pottery. I like molding clay, but I can't quite grasp the glazing process. Just for fun, 1 glued glass jewels into a queen's crown.
fl

flood

flimsy

flats

flying

fleet

fr

frankly

frozen

Friday

fresh

fruit
Frankly, those flood victims are desperate for food. They were living in some pretty flimsy housing. Tomorrow, we'll load the frozen food on flats. On Friday, Air Canada is flying in a shipment of fresh fruit. Saturday morning, the fleet will set sail.
shr

shrimp

shrink

shriek

shrill

shroud

str

struggle

string

struck

strange

strung
It was real struggle to string up that shrimp net. The net seemed to shrink around my leg, and then I struck my knee against the rocks. I let out a strange shriek. I didn't know my voice could sound so shrill. For a minute, all T could see was that net strung all around me, my body wrapped up like a shroud.
spl

splicing

splash

splotch

splished

split

 

spr

sprawling

spring

sprung

sprang

sprayed

 
We searched everywhere in the sprawling repair shop for the little spring. It had sprung from the engine while the mechanic was splicing two wires together. He says it sprang out, and he saw it splash into a bucket of oil. There was a little splotch of oil on the inside of the bucket where it had splished. The mechanic sprayed spit when he spoke. I split.
skr

scram

scream

scramble

scraich

scrumptious

skw

squeaked

squinting

squeezing

square

squawking

 
I thought I'd better scram after I heard you scream. If that board hadn't squeaked, you would never have seen me squinting at you, trying to scramble eggs. It's just… I've never seen anyone crach eggs by squeezing them. And a square omelet! Mmmmnmmn… scratch what | just said. This looks scrumptious! I'll stop squawking.
bd

rubbed

disturbed

bribed

jabbed

grabbed

pt

stopped

flipped

slipped

flopped

slept

bz

robes

ribs

jobs

bribes

rubs

ps

stripes

lips

tips

hips

grips
She stopped at my open closet and flipped through my robes. She slipped into the silk one, the one with stripes, and then she flopped back onto the bed. She rubbed her lips against my ear. Then admitted to her that it disturbed me to know J was being bribed. Playfully, she jobbed me in the ribs. "Jobs like these always involve bribes," she says, and rubs the tips of her fingers into my back. While she's straddling my hips, she sensuously grips the back of my neck. I never really minded that I hadn't slept that night. Later on that day, I grabbed a few hours sleep. (* she -> he)
dz

heads

hides

crowds

avoids

roads

ts

sits

hits

lights

hats

boots

coats
The prince sits behind the wheel of his new Ferrari, hits the lights, and heads for the old house in the hills. He hides there from the crowds that pursue him everywhere. You should see all the odd hats and boots and strange coats that he keeps for dis-guises. Sometimes when he goes walking, he even avoids the roads.
dgd

caged

edged

changed

judged

managed

cht

watched

lunched

crunched

lurched

pitched
I watched the caged lion as he lunched on raw meat. His shiny white teeth crunched down on a bone in the red meat. Fascinated, I edged closer to the bars. The cats eyes changed-he judged I was a threat. Suddenly, a big attendant lurched toward me. He managed to grab my belt and pitched me away from the cage just as the cats claws came through the bars.
nd

warned

blonde

spend

fund

groaned

nt

paint

print

improvement

rent

joint

tent
I warned him/her not to paint over the blonde panels our house. it says in the fine print of our lease: "no improvement without permission". Last week, he/she decided to spend our rent money on a fund for abused insects, "If we loose this joint," I groaned, "next month we'll be living in a tent."
nz

tunes

moons

panes

phones

coins

ns

romance

radiance

bounce

fence

chance
The car radio was playing one of those tunes that reminded me of an old romance. The full moons radiance made a bounce off the white house. The panes of glass in the windows glared back at me through the fence. I drove to the phones, and dumped in some coins… just on the slim chance she'd/he'd be home.
nge

range

change

strange

lounge

orange

nch

ranch

staunch

bunch

cinch

lunch
Just before dawn at the ranch, we like to mount up and ride the range. The ranch hands are a staunch bunch, but | grow hungry. After a change of clothes, we go to strange bar and lounge-everything was orange; orange lights, orange furniture… I said, "[t's a cinch that our lunch will be orange."
ndgd

arranged

cringed

lunged

revenged

ncht

lunched

punched

clenched
We lunched, as arranged, on the patio at the Gentle Gardens Inn. Suddenly, a man came running through the hedge straight at our table. Margaret cringed behind her menu. But another man right behind him lunged at his legs, wrestled on top of him, until the other guy reached back and punched him hard on the nose. And then that guy, blood all over him, clenched his teeth onto the other man's ear. I guess he felt revenged after that.
vd

believed

lived

loved

shoved

moved

vz

sleeves

knives

loves

proves

lives
I believed him when he told us that he lived in that big house that you loved. Remember the way he rolled up his sleeves and shoved knives into the roast. You could tell he loves to carve. Of course, he's moved out now, and lives in a bigger house-which, in my opinion, proves nothing.
zd

pleased

prized

crazed

raised

teased

st

placed

worst

dressed

list

pressed

crossed
Charles was not pleased to see his name placed om Mr. Black's worst–dressed list. He has always prized his wardrobe. Why, I've seen him become crazed over finding a shirt that wasn't pressed. Maybe it's the way he was raised. Anyway, he doesn't like to be crossed. He doesn't even like to be teased.